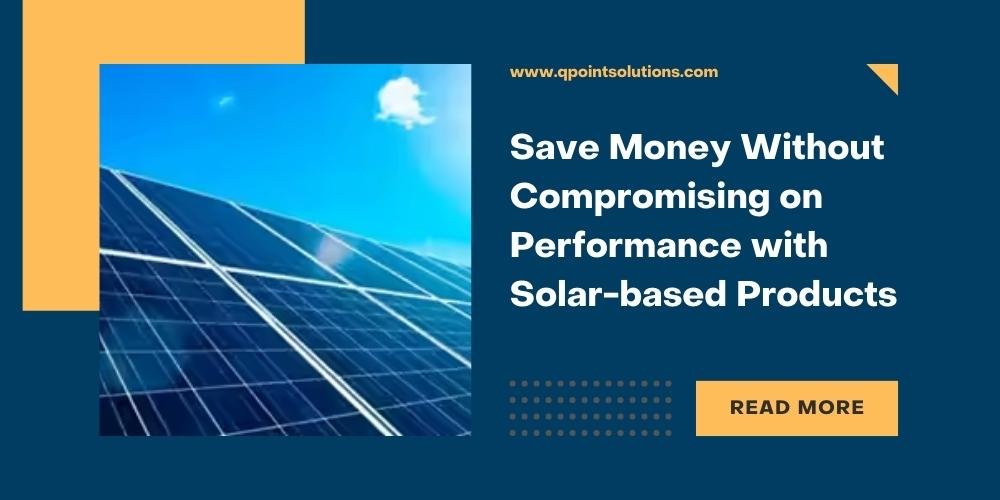 There was a time when solar power was considered to be a weak, clean energy alternative that was only good enough to power watches and calculators. But all that has changed now. In the past few decades, solar energy technology has grown leaps and bounds. From powering automobiles to powering whole cities, solar energy just might be the saviour humanity has been looking for. It can now also power water pumps and help you reduce your carbon footprint. You can find these amazing pumps and other related products with the best Grundfos authorized distributors.
Why It's a Good Idea to Switch to Solar-Powered Pumps?
Meet Emission Standards – Many businesses will now have to meet stringent emission targets that will be set for each industry. Therefore, if you use pumps in your business, you can considerably cut down your carbon emissions by switching to solar.
Save Money – Running your pump motor constitutes a large part of your electrical expenses. But if you switch to solar, your pump will run on electricity generated through photovoltaic cells, which costs nothing. You will save a sizable amount in your operational costs. Plus, in a few years, the pump will pay for itself.
Make Money – Surprised? If you are installing a grid-tie solar system, you can actually push back electricity into the system and get paid for this excess electricity. This is one of the biggest appeals of switching to solar.
Technological Upgrade – Modern solar pumps are made with the latest superior technology. They are designed to be more efficient
Powerful Performance – The biggest gripe solar products critics have is power. But this is not an issue with Grundfos' solar water pumps. Designed to deliver high performance, these pumps will increase your operational efficiency whilst reducing your costs.
Grundfos' Range of Solar Water Pump
CRFlex – These are Grundfos' range of multistage pumps. Inside, they have an MGFlex motor that runs on solar and even wind energy. Compatible with both DC and AC voltage.
RSI – This off-grid renewable solar inverter works with single-stage, multi-stage, and even submersible pumps. It is one of their top products that is useful if you are going for solar-powered pumps.
PowerAdapt – To bring more stability to your operations, you can use PowerAdapt which allows you to use solar as the main energy source but also have an additional electrical power source to blend and balance out the power sources for stable operations.
SQFlex – These are submersible pumps. Inside, they have in-built inverters and are compatible with solar and even wind-powered electricity.
Grundfos is leading the change with their range of solar pumps and solar-related products and services and if you are looking to give your business the technological edge of solar power, you can get in touch with Qpoint Solutions. We are Grundfos authorized distributors based in Pune and can help you with all Grundfos' products and services. We have the best technicians and engineers who can give you a host of pump-related services and solutions at the best prices.