Decades of enriching experience, expertise, and technology-driven benchmark solutions
On the 1st of March, 2002, we started as a humble 1st-Gen enterprise named Star Enterprises. We offered repair services for household appliances, water pumps, and electrical motor winding. After working for a couple of years with the same portfolio, we pushed ourselves to focus on the growing water pump market, exclusively focusing on service and repair. We also changed our name to Pump Care Services in 2007.
The same year, we got associated with Grundfos as their Authorised Service Partner for the domestic segment, catering to individual bungalows and apartment complexes for pump repair work. After achieving mastery in pump repair and understanding the root cause of pump failure, we decided to go further and become a one-stop solution for service and sales. With multiple upgrades in our portfolio, we wanted to build our identity in the pumping community. So, in 2013, we formed Qpoint Engineering Solutions Pvt Ltd.
Our Forte
The pump sale, repair, and service industry has always had many shortcomings and realising the opportunity in them, we turned these shortcomings into our forte. We further expanded our repertoire to include design, installation, and support to become a one-stop solution for all industrial pump-related issues.
Today, we have a state-of-the-art, 11,000 sq. ft. facility in Pune which houses a pump testing facility with a performance capacity upto 300m3/hr. It also serves as a training centre for our engineers and technicians. This facility is strategically located for us to serve our customers and expand our operational capabilities. Qpoint Solutions is one of the most trusted names in the pump industry and is poised to grow further with our strong association as channel partner with Grundfos Pumps.
Formula for Success
One of the biggest reasons for our success is that we treat our clients as long-term associations. Rather than offering short-term quick fixes, we provide them with long-term solutions that add value to their business and operations, setting a new standard of quality and expectations.
Every task we execute, every process we create, and every service we complete, comes from expertise, experience, and strong R&D. Therefore, we've managed to make strong associations in industries , construction, OEMs, IT Parks, corporate parks, pharmacy, and housing societies who trust us for Pumping Solutions , Service and Sales.
Qpoint Solutions attributes a large part of our success to our process-driven approach and technology. For every solution and service, there's a thorough process in place that has evolved from our technical and practical knowledge and years of experience. And to serve our clients better, we have also invested in customer-centric advanced technologies like customised CRM software that also empowers our technicians to serve each customer with the utmost dedication.
OUR VISION
To be Globally Recognised for Liquid Pumping Solutions
 PURPOSE
To Enhance Associate Partners Experience
CORE VALUES
100% and Little More
Positive and Enthusiastic
Proactive
Managing Director
Mustafa Sayyed is the Founder and Managing Director of Qpoint Engineering Solutions Pvt Ltd, a leading company that provides Engineering Solutions for Pumping, Piping and Plumbing . He has over 20 years of experience in the pumps industry.
He is instrumental in managing the portfolios of business development and finance.
Mustafa Sayyed is extremely passionate about the pumps industry and strongly believes that relationship building is key. He masters in providing customized solutions and ensures customer satisfaction.
Director
Mohammed Shaikh is a visionary and a leader with rich experience in increasing sales revenues. He masters in developing profitable business relationships and his hands-on experience in service and exceeding targeted sales goals in business have increased the client base over the years. He has formulated and implemented sales and business development strategies that have catered repeat as well as invited new business.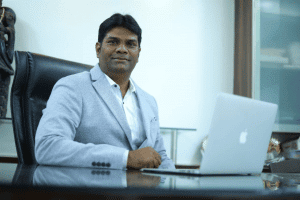 Director
A thorough professional with 18 years of experience in market research Business Development. Responsible for managing , planning plumbing projects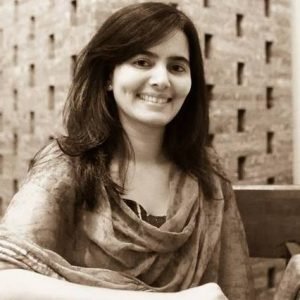 Director
With an experience of over 15 years in marketing and human resources, Sabina D'souza believes that every employee is an asset. She is skilled at brand positioning and has a record of achievement in conceiving & implementing ideas that drive revenue and organizational growth. Sabina has worked in India and the Middle East with various international clients and knows the importance of client communications and implementations with regards to business processes and strategies.